Gamer's Tavern Gen Con Special: It's Sunday
[ 1:43:50 ]
Play Now
|
Play in Popup
|
Download
(77)
We spent the weekend at Gen Con, the largest gaming convention in the world! Here's what we saw, did, played, and more!
Please note there's no intro or outro on this episode as Darryl has come down with the most delayed case of con crud ever and can barely see straight.
Our Sponsors
Drive Thru RPG – The internet's largest selection of digital games
Accursed – The dark fantasy setting for Savage Worlds where you play the monsters fighting the witches who cursed you
Our Guests
Michael Surbrook
Larger Than Life: Adventures in American Folklore
 Mr. Johnson and Vox
By the way, let's get this out of the way now since it's going to come up repeatedly: Our first Shadowrun episode.
GEN CON 2014
What We Played
Shadowrun (Vox, Mr. Johnson)
Earthdawn 4th Edition (Mr. Johnson)
Tales of the Floating Vagabond (Michael)
Terracide (Michael)
Shadows Angelus (Michael, Ross)
Red Dragon Inn (Michael)
Hackmaster (Darryl)
The Great Dalmuti (Darryl)
Accursed (Ross)
Gravstrike (Ross)
The Convention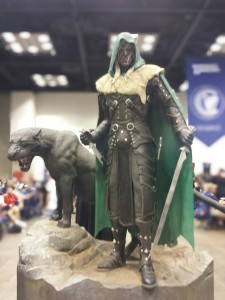 Gamer's Tavern Episode 30: Convention Survival Guide