Gamer's Tavern Ep 46: The Deed of Paksenarrion, or Elizabeth Moon Corrects Darryl and Ross
[ 1:43:57 ]
Play Now
|
Play in Popup
|
Download
(536)
Author Elizabeth Moon joins Ross, Darryl, and Gamer's Tavern Social Media Coordinator Lauren Reber to talk about the siminal fantasy novel series about paladins, The Deed of Paksennarion!
Our Sponsors
Audible – Listen to the amazing works of Elizabeth Moon and get your first book free!
Easy Roller Dice – Cheapest dice on the internet! Use the promo code GAMER for 10% off your order!
AC Lens – All your vision care needs in one place – glasses, contacts, special effects lenses, and more!
Our Guest
Elizabeth Moon
Elizabeth Moon's Amazon Author Page
What We've Been Playing Lately
Munchkin Panic (Darryl, Lauren)
Cards Against Humanity (Darryl, Lauren)
Star Fluxx (Darryl, Lauren)
Pandemic (Darryl, Lauren)
Magic: The Gathering (Darryl, Lauren)
Sentinels of the Multiverse (Ross)
Icons: Assembled Edition (Ross)
The Deed of Paksennarion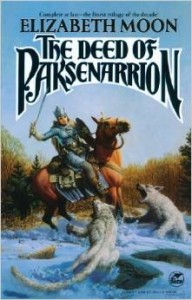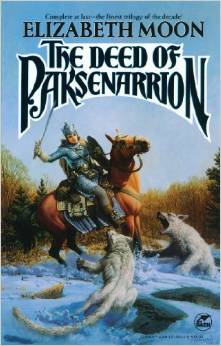 Society for Creative Anachronism
Science Fiction and Fantasy Writers of America
Lawful Stupid (Warning: TVTropes Link)
Hitchhiker's Guide to the Galaxy
Treason in Roman and Germanic Law
Moon Flights (contains the short story Judgement)
Sib is based on a South American drink called Mate
Wheel of Time Pilot and Lawsuit