Game Table Ep 4: The Village of Phandalin
[ 1:21:40 ]
Play Now
|
Play in Popup
|
Download
(273)
Gamer's Tavern plays through the Dungeons & Dragons Starter Set adventure. The group makes it to Phandalin to settle up their accounts, learn more about the town, and meet a new ally.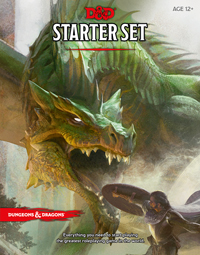 Morgan – Ross Watson
Jovus – Sean Patrick Fannon
Bellianne – Andrea Perez
Magni – Gary Dowling
Crownshield – Robert Scott Sullivan
Our Sponsors
Easy Roller Dice – Cheapest dice on the internet! Use the promo code GAMER for 10% off your order!
AC Lens – All your vision care needs in one place – glasses, contacts, special effects lenses, and more!