Episode 22: Cyberpunk and Transhumanism, or a Space Station Made of Bacon
[ 2:05:39 ]
Play Now
|
Play in Popup
|
Download
(242)
What does it mean to be human when you can replace your body with cybernetic implants? Does your soul survive if you upload your consciousness into a computer? Cyberpunk and transhumanist games ask these questions. From William Gibson's Neuromancer to Warren Ellis's Transmetropolitan, from Ghost in the Shell to Almost Human, we have always been fascinated by the implications of an increasingly digitized world. Adam Jury and Michael Surbrook join us to discuss the roleplaying games that examine humanity in a near-future dystopia of technology dominated society with noodle stands on every corner.
Our sponsors for this episode…
Spirit Store, your one stop for all your costume and decor needs year-round.
Animation Celebration, from March 28-30, 2014, in the Dallas/Fort Worth area
Our Guests
Michael Surbrook
Ghost, Ghouls, and Golems (No official site yet)
Larger Than Life: Adventures in American Folklore
Adam Jury
Putting his money where his mouth is on the podcast, Adam has given Gamer's Tavern permission to post the full core rulebook for Eclipse Phase right here!
A Time of Eclipse, the new ebook setting guide to Eclipse Phase (launched after the recording)
What We've Been Playing
Shadowrun 4th Ed (Darryl, Ross)
AD&D 2nd Ed (Darryl's Friend)
HERO System (Mike, Ross)
Accursed (Ross)
The Widening Gyre (Ross)
Magic: The Gathering (Adam)
Cyberpunk, Post-Cyberpunk, and Transhumanism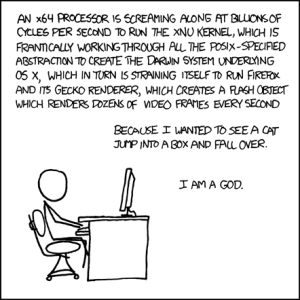 Image from XKCD, used under CC BY NC 2.5
Listen Up You Primative Screwheads (Great book for GMs regardless of system or genre)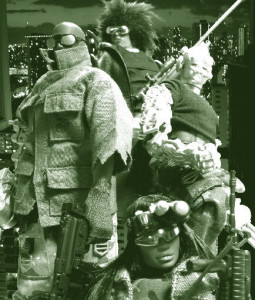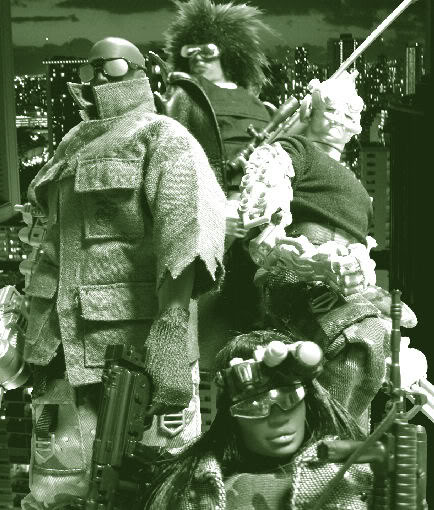 Cyberpunk 2077 Trailer (Not mentioned on the podcast but OMFG AWESOME!!!!!11)
Hacker Crackdown by Bruce Sterling
Steve Jackson Games vs United States
Electronic Frontier Foundation (This is a charity I personally support)
Gamer's Tavern: Gaming and Film
READING ABOUT PARANOIA IS TRAITOROUS. PLEASE REPORT TO THE NEAREST TERMINATION CHAMBER. HAVE A NICE DAY.
Cyberpunk 2020 CCG by Social Games